Our Firm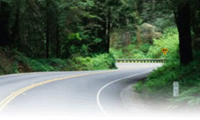 DeArmitt Financial Group, LLC, was founded on September 1, 2006, by Joshua C. DeArmitt, CFP®.
Our mission is to provide individuals and families with the prudent guidance, knowledge, and tools necessary to set and achieve financial life goals.
Along the way, we are a true partner in your financial journey because we realize that the only reason we exist is to serve our clients. We strive to provide the highest levels of professionalism and care.
To maintain our independence, we are aligned with LPL Financial, the nation's largest independent brokerage firm*, to offer investment brokerage and advisory services, and we have relationships with a variety of mutual fund, annuity, and life insurance providers. We use all of our tools to create comprehensive strategies for our clients.
*As reported by Financial Planning magazine, June 1996-2015, based on total revenue.